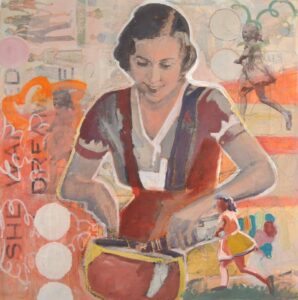 Marjolyn Van Der Hart creates art that uses vintage imagery to explore our modern identity. This artist discovers the experience of memory visually through the use of collage and paint. Educated at Parson's School of Art in NYC, Ringling School of Art in Florida and Carleton University in Canada. 
Get 25% off the entire online store of prints and originals by using the code MOTHER25 when you shop and checkout online:  
https://www.memoryartgirl.com/   
FREE shipping for original artwork pieces.  
Follow on Facebook
for live videos of the artist working in her studio. 
Daniel Lai, of Chinese descent, was born and raised in Kuala Lumpur, Malaysia. He moved to the U.S. in 2000. He has a BA in Linguistics (2003) and an MA in Art Studies/Art History (2006) from Montclair State University. He earned his Ph.D. in criminology from University of Tennessee in 2015. He then quit academia and started pursuing his art career full time.

Lai's work has also been published in numerous books and magazines. His work has earned awards nationally and internationally.  
Receive a $100 discount for Mother's Day with code
MOM20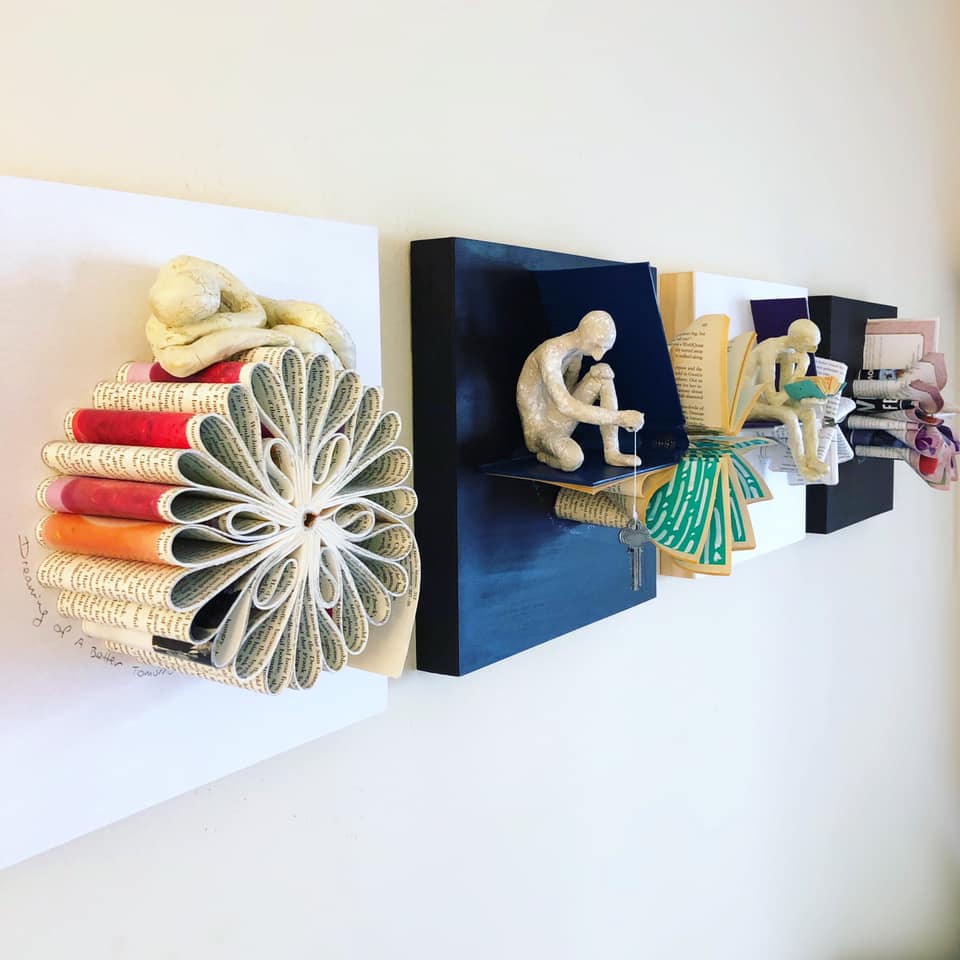 Cat Tesla is so excited to share her new series "Cabin Fever" and "Little Gems" that are on sale for $200 or under, free shipping in the contiguous US.  Due to the COVID-19 pandemic, many artists have found themselves without work, teaching, technical support and gallery work. 
Exhibitions and sales have disappeared this Spring.  The 
#artistsupportpledge
is a movement on Instagram to support artists and makers during Covid-19. Artists post pictures of their works for sale for no more than £200 (200 USD/ 200 Euro/ 20,000 JPY plus postage). Anyone can buy the work. Every time an artist reaches £1000 of sales, they pledge to spend £200 on another artist/s work. 
Let generosity be infectious.
How to Apply
Applications for the Fall Cottonwood Art Festival held in October are being accepted until June 1, 2020. 
Hotel
Courtyard Dallas Richardson at Spring Valley serves as the 2020 host hotel offering discounted rates for participants.
FESTIVAL DATES
Important dates and times as well as information about Cottonwood Art Festival.